How I can help you.

When you're looking for someone to work with you; I can be a good fit. This might be as an answer to short or long term staffing needs, a project or the need for a particular skill set. I'm flexible on the circumstances and types of work I take on. This gives you the best way to improve efficiency, scale and control costs.
For example, I recently wrote a grant proposal, developed some code and made a Google Data Studio dashboard. I enjoy the diversity of solving business problems across different disciplines. It's given me a valuable toolkit of skills for my clients. It's allowed me to work with some great teams adding my expertise.

As well as the basic deliverables, I have also been able to provide, expertise, help analyse data and identify insights, help with change, growth and objectivity. I have mentored and shared knowledge.
I have worked on projects where new ideas and problem solving were key to growing the product or business unit. I have managed processes where consensus was required. I have worked on 'challenging' projects and managed disparate points of view. I am well travelled. I have worked locally, nationally and internationally.
I can deliver value for you.
What I can do for you.
Everything I can do fits into the three areas of; strategy, delivery and insight. I can deliver on my own though most of my work is delivered in conjunction with your inhouse team and/or your suppliers.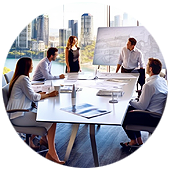 Strategy
I can deliver: Problem Solving and Business Analysis, Customer and User Experience (CX, UX), User Journeys, Project Requirements Definition Documents, Product Management, Project Management, Polling, Research, Interactive Prototyping, Diagrams (inc UML), Wireframes, Google Analytics Tag Planning, Conversion, eCommerce and Test Plans.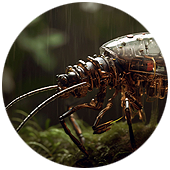 Delivery
I am an experienced online developer and have built sites, advertising content, landing pages, integrated apps & platforms. These have included online billing, shopping experiences, customer self service, content management systems, CRM, Social Integration, Google API, Google Tag Manager, Google Analytics, Facebook Graph, Database, EDM and back office operations.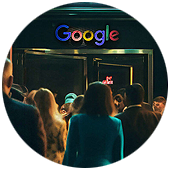 Insight
My most recent longer term project was providing business and campaign insights on data dashboards using Google's BigQuery, Google Campaign Manager, SA360, DV360, Metabase, DataStudio, Google Analytics and Facebook Graph.
I am experienced in delivering reports from multiple data sources, using a number of different presentation tools. I work through challenges, ensuring GA/GTM tagging and events are set up.

Environment and Outlook
I can always add value to a project. Though due to experience, here are some environmental factors where I can provide maximum value.
Advertising and Commerce
I am a very experienced advertising, FMCG and media professional. I have worked for agencies and publishers. Almost all of my projects have been commercial in nature. I can help you with selling your products and services.
Innovation and Conceptual
My most recent role was as Data and Innovation Manager at a digital advertising agency with a strong emphasis on dashboard reporting and insight. Whilst there I was involved in setting up a new Programmatic TV Buying Platform and Reporting System. I love solving problems, working with a team and coming up with ideas that can be put into production. I can provide a lot of value here.
Technology as a Business Tool
I've been constantly evolving my tech stack over time and I'm currently pretty hooked on my Google Cloud, AWS Account and Golang. I have an experienced understanding of the technology and I also understand the real world issues of staffing, business size, timing, growth, capacity, complimentary products/services and more. I look at technology as serving the business and delivering projects at a profit.
Product and Project Management
I have been involved with managing online products and projects. I have also been a team member. My work usually involves interaction with individuals, clients, teams, suppliers and customers. I can provide value and solutions here.
Service Design
Projects are less 'siloed' than ever before. They have to take into account how the business works as a whole, what the products and services are about. Recently I've been helping an organisation analyse their marketing, social and business data. I've been creating requirements and polling, to help them launch new services, membership and online content. This is the world where multi-disciplined people thrive at connecting all parts of an organisation and understanding where each role is 'coming from'.

Technology Stack
Business & Communication Tools
Google Docs (Sheets, Slides, Docs)
Microsoft 365 (Word, Excel, PowerPoint, Outlook, Teams)
Slack
Zoom
Xero
DocuSign
Salesforce
MailChimp (looking at AWS)

Architecture Tools
Figma
Adobe XD
Axure
Lucid Chart

Creative and Conceptual
Adobe Creative Cloud

PhotoShop
Illustrator
XD
Premiere Pro
Acrobat
InDesign

Logic Pro X
Canva

Interface
HTML 5
CSS 3
BrowserStack Interface Testing
Chrome Developer Tools

Developer Hardware
Apple Silicon M1 Mac Mini
27" Calibrated ASUS Monitor

Source, Bugs and Tracking
Bitbucket (+ Pipelines)
GitHub
Jira
Trello
Asana
Monday.com

Integrated Development Environment

Classic Web Environment
CPanel
WordPress
Bootstrap
PHP
MySQL
Shopify
I used to do Expression Engine and Craft, though I am working more with headless and cloud tools.

Cloud Environment AWS
Golang
Gin
React
Python
MongoDB
Strapi CMS (New)
Route 53
S3 Buckets
Elastic Beanstalk
Lightsail
Docker

Cloud Environment Google + Data
BigQuery (+SQL)
APIs (Maps, YouTube, Location etc)
Data Studio
Metabase (Data Presentation)

Data Transfer and Connectivity
Zapier Connectivity
Stitch Data Transfer

Measurement and Tagging
Google Analytics
Google Tag Manager
Facebook Business Manager and API
My projects have involved Google Campaign Manager, SA360 and DV360 when I have been working in house at agencies.